Hey everyone. I'm back - I needed to take a step back from everything & evaluate my options after my
breakdown
post last week. I wanted to say
THANK YOU
from the bottom of my heart to everyone for all the thoughts & prayers sent my way. It's just so disheartening that all of this is happening to me...to us. I know that many women have bigger problems on their hands

TTC

& I feel selfish, but I can't help but feel horribly for myself and my Mr. Worry Bud. Of course he is

amazing

& tells me that everything will be okay, I just need to be patient. :o) But, I guess it's the fact that I never ever thought I would encounter any road blocks in my

TTC

journey (who does?), so it was hard for me to accept that something not right is going on & it was all weighing heavy on my heart.
I am so fortunate to have a coworker who can relate to my situation - she is encountering some difficulty

TTC

, so she and I talk a lot about everything we both have going on. She gave me a referral to her RE to start getting tested & *hopefully* find out what's going on. She (like many other women on my favorite message board) said that she thinks I should just go straight to an RE since they specialize in fertility & they can most likely provide the best help.

IDK

why, but I have this fear that the Dr. & I will sit down to talk and he will be like you have been trying how long?

Uhhh

, why are you wasting my time? Then bust out laughing at me for being a crazy baby-

obsessed

woman (Or something along those lines)!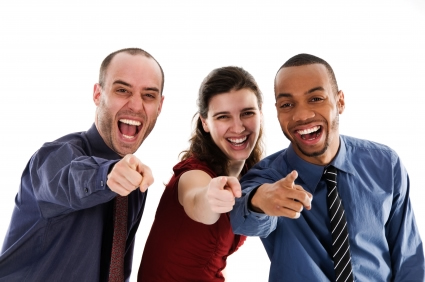 I know, I have absolutely

NO

reason to even think like that, but for some reason...I do. So after thinking long & hard about everything going on, I decided to take that step & call the RE. I am hoping this new Dr. will help me to figure out what's going on & get me pregnant ASAP! I can't wait to bring a little miracle into this world...and make my husband the happiest man in the world (again!). My appointment is coming up here quickly on November 3rd & I am both excited & scared at the same

time

. But, Mr.

WB

will be there with me & I know know he will help me to remain somewhat calm.
In other news, I was

talking

to my older sister yesterday (she's older by like 2.5 years) & she said she & her husband are about to

start

trying for baby #2. I hate feeling like this, but I am

SUPER

jealous...I wanted to be the next to get pregnant & I still may be, but still...

hmph

! I mean, don't get me wrong - I love my sister & I love my nephew & it'll be great to have another little niece or nephew, but I wanted to

be

the next one - you know what I mean? My nephew was an accident - in fact, she wasn't even married to her now husband at the time, so she said as soon as she gets off

BCPs

she will probably get

KU

again. Which means, we may be pregnant at the same time if all goes well with my RE! In a way that would be cool, but I also wanted to be the PG one! It would be my 1st though, so I have some

satisfaction

in that fact,

lol

. I'm literally

LOL'ing

as I type this b/c I sound

sooo

ridiculous

saying

all of this. Really, I'll be happy for my sister, just a little sad if she is pregnant
AGAIN
before we even get pregnant for the first time!
That's all I got for now - I am on CD6...still

spotting

from

AF's

appearance last week. I took a break from temping during her visit to see if I was less stressed not doing it & it honestly makes no difference. I don't think it's charting that stresses me out - it's the fact that my

LPs

have consistently been alarmingly short for the past 4 months & nothing I do is helping that is stressing me out. I also added in

vitex

this cycle, but I hear it sometimes takes several cycles

fo

r it

to kick in so we shall see how that goes.