We met with the Dr. again and he said my ovaries are very full and now we have a lot of follicles, I can' remember how many but about 8 are a good size and the others are all small. So we are now on a daily schedule to visit with the Dr. until retrieval day that way he can adjust my medications daily and make sure everything goes smoothly. I don't really mind since I like see all those follicles in the ultrasound and I really enjoy chatting it up with the Dr.
YUMMY CEVICHE
Today on our drive back from Dr.'s office and then the fish market my mom and I were rear ended by a semi truck, oh so fun especially when you don't speak enough Spanish for any of the parties to communicate. Luckily we had Eric and Ilka, our medical tourism people, to translate for us via cell phone otherwise we would've been very lost!! This is our poor car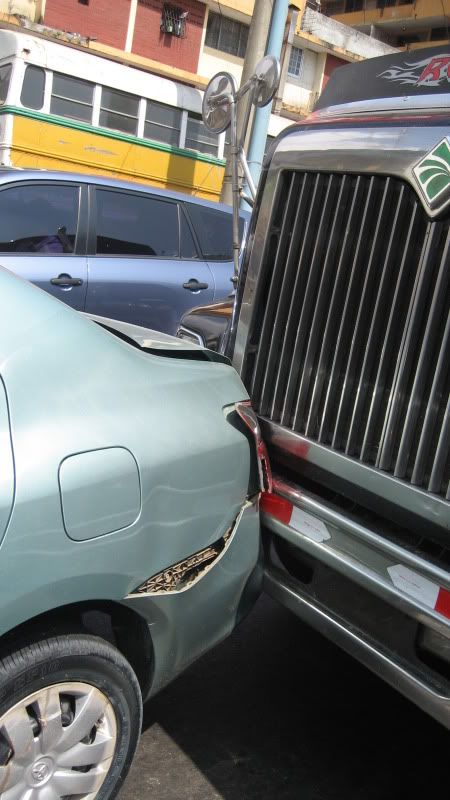 Luckily no one was injured just the poor rental car and about 5 hours later we were able to return to our lovely apartment and relax!! Oh man I am not looking forward to the drive tomorrow!!