I have made it into double digit weeks! I haven't had much to report since being released from the RE at 8 weeks. I have had no morning sickness but have felt queasy from strong smells. I added some B6 into my daily vitamins and I think that has been helping.
Tomorrow is my first OB appointment. I'm not sure what to expect but Mr. Sassy Bud is coming just in case we get another ultrasound or get to hear the heartbeat with the doppler.
Although I am not ready to make any baby purchases yet (maybe after the NT scan), I have made some pregnancy purchases:
Preggle
This is amazing! I was sleeping pretty well still before I got this, but it makes a big difference in comfort. I wanted a pregnancy pillow that still allowed me to use my regular neck pillow and this one definitely works for that.
Angel Sounds Doppler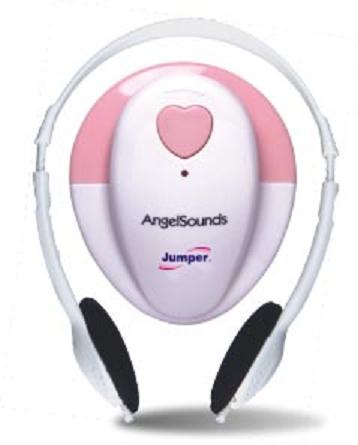 I didn't want to spend a lot of money on a doppler, and this one got great reviews for the price. It's still too early to use it so I haven't even tried it yet. I am not the type of person that will get upset if I can't find the heartbeat myself so this is a safe purchase for me.
I also stopped at Borders for some books:
The Baby Name Wizard
,
Consumer Reports
, and
Baby Bargains
. I was having a hard time figuring out where to start when comparing baby products so I think those 2 will be a good start. We definitely haven't picked out any names for sure yet, so the baby name book is a must.
I will update after my appointment tomorrow. Hopefully all is well with baby SB!